cwtcr hokie wrote:
HokieFanDC wrote:
HooFighter wrote:
This was his Twitter header yesterday after Sally Yates testified. What a **** moron.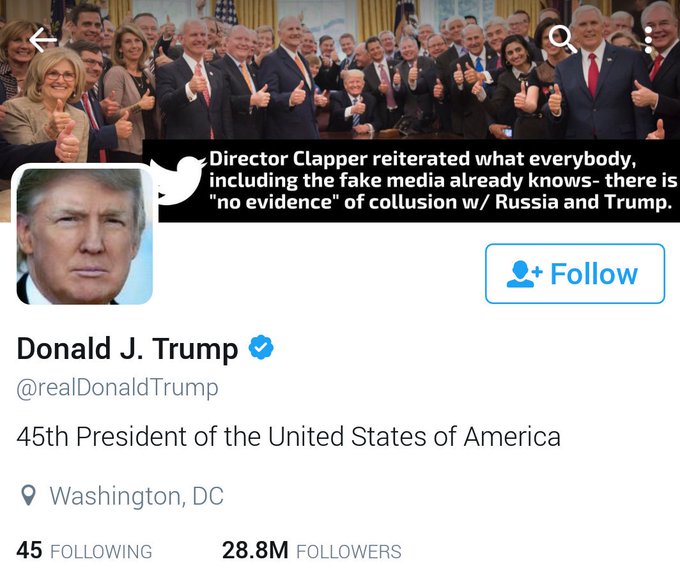 I don't really see an issue with that one? The one that is funny is blaming the Flynn security clearance silliness on Obama. His tweet about that is pure bullshirt.
So a fact is balogney, the Obama folks did give him a clearance, I don't get the freak out, he was fired for his actions, that is what happens with an employee that does not work out
He had a clearance, not the highest clearance, and not the clearance required to be NSA. This continues to have legs because Trump won't admit they screwed up, and then tries to blame Obama, and then puts out tweets that are plain false.